東洋の伝統文化
Traditional Culture of the East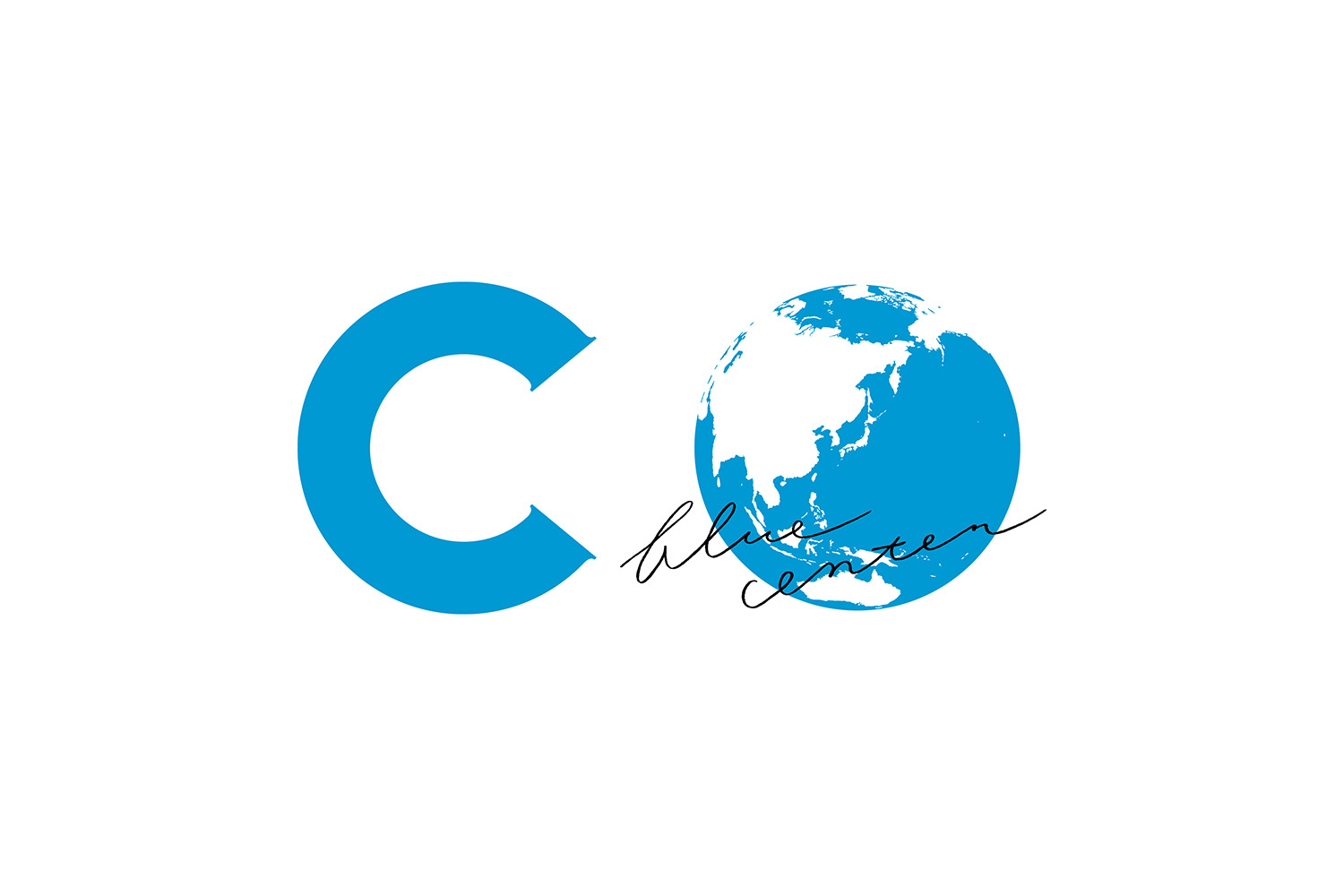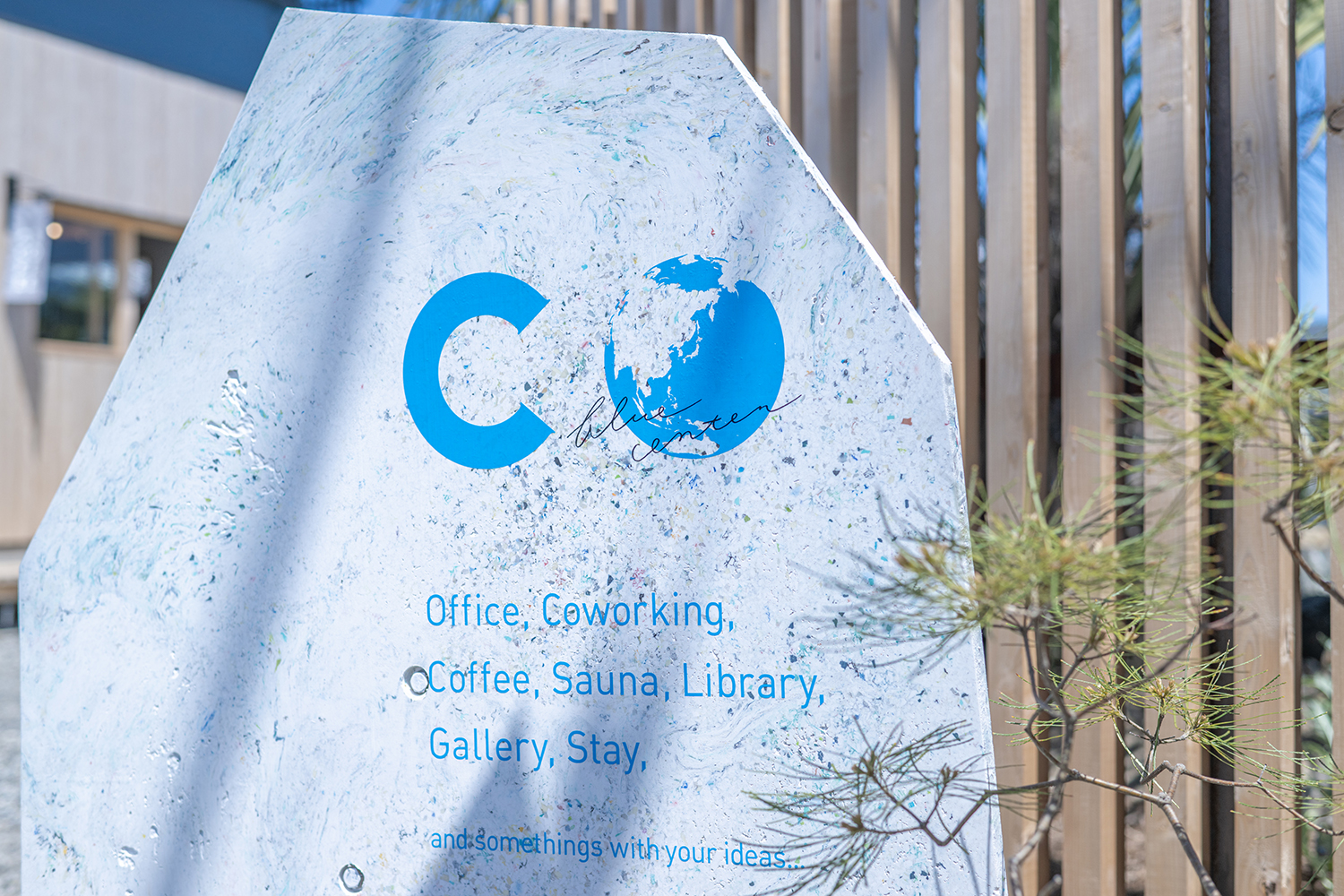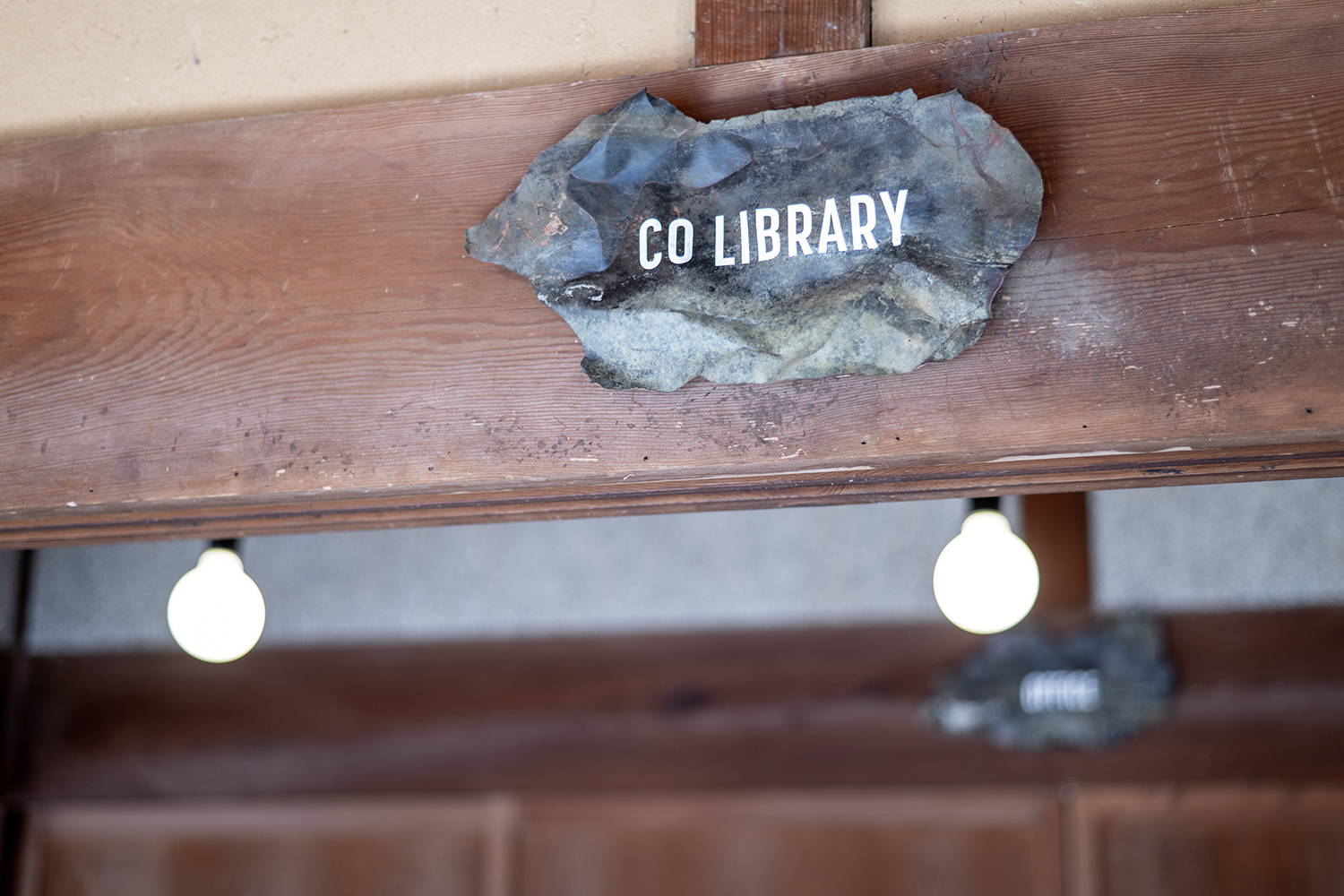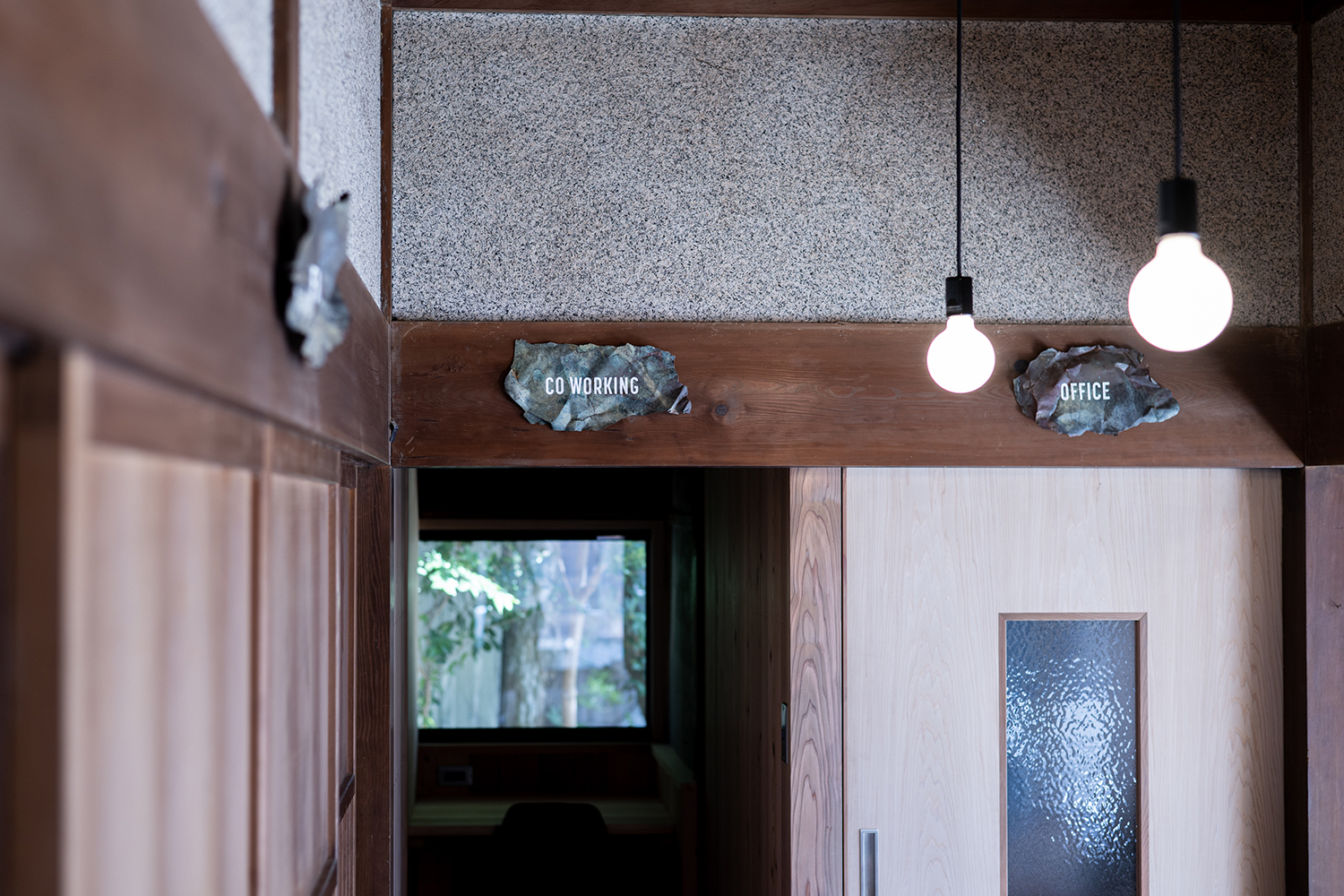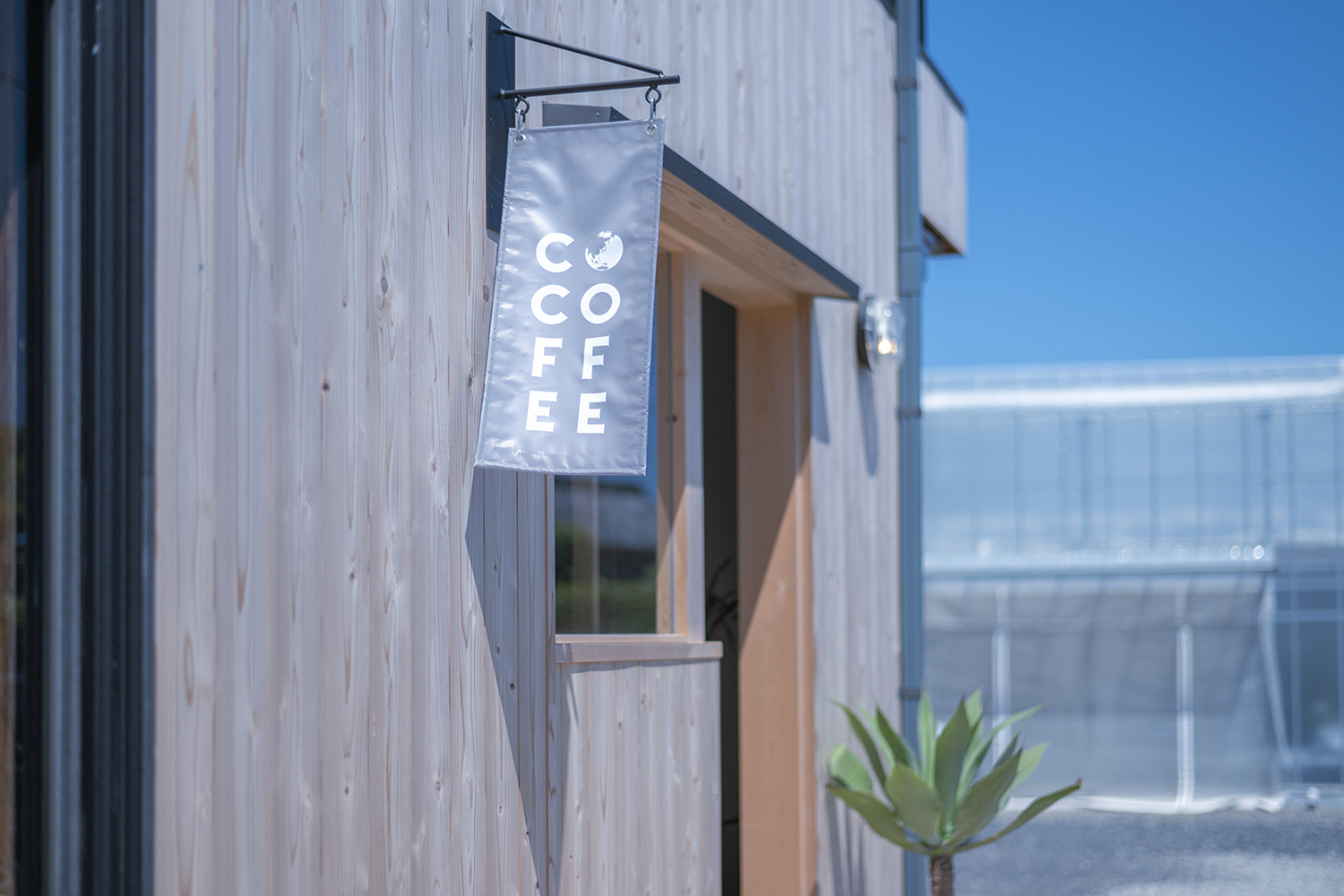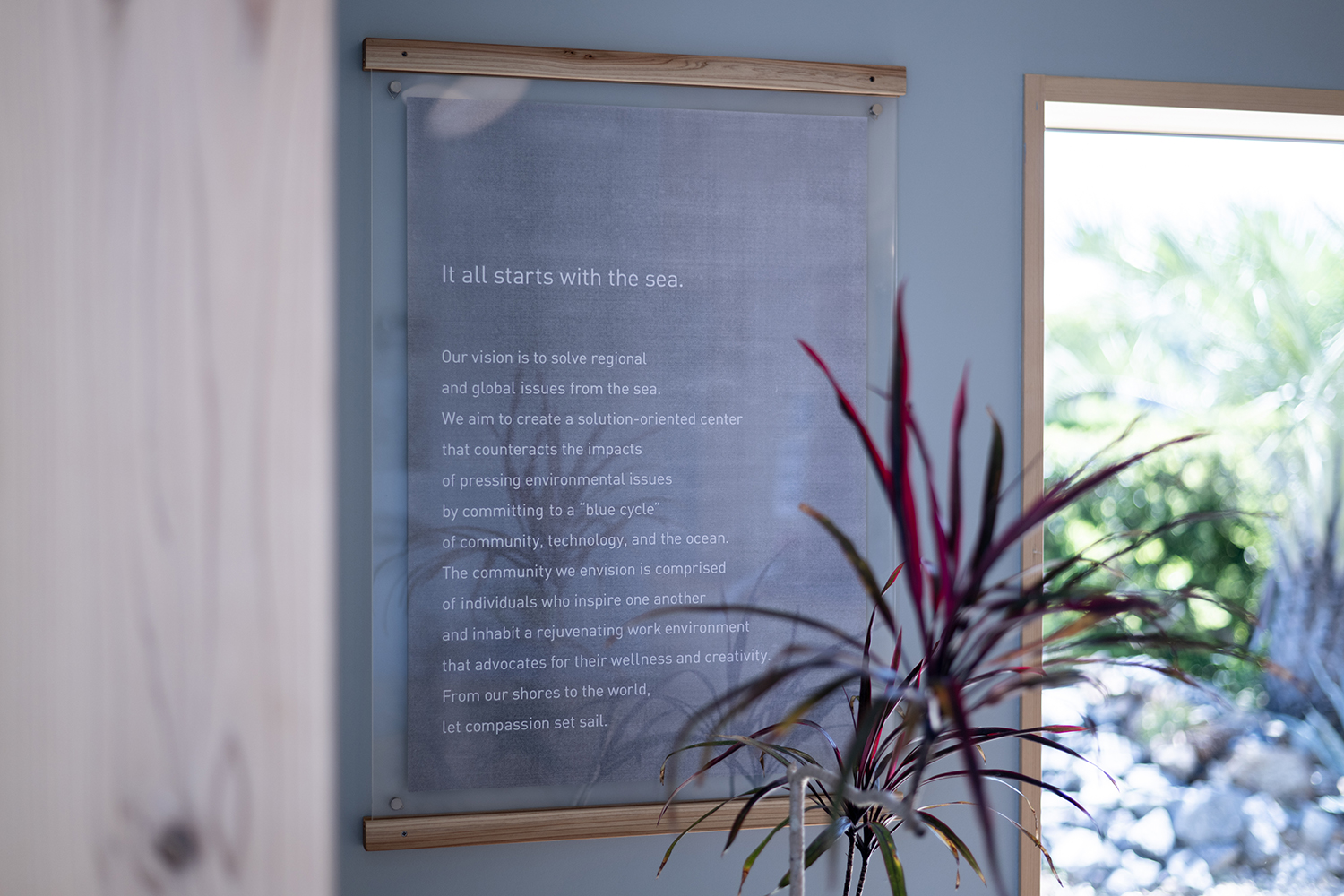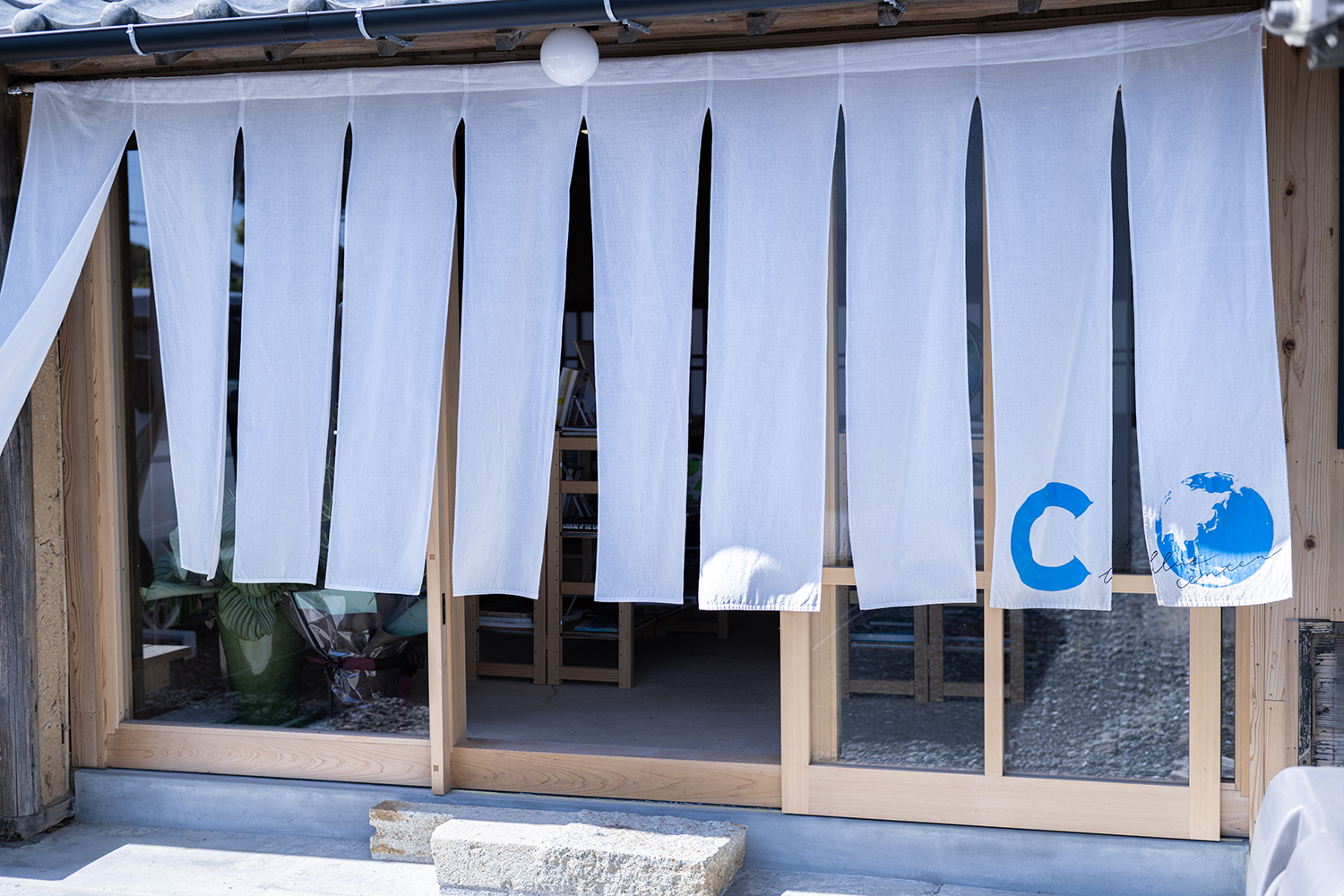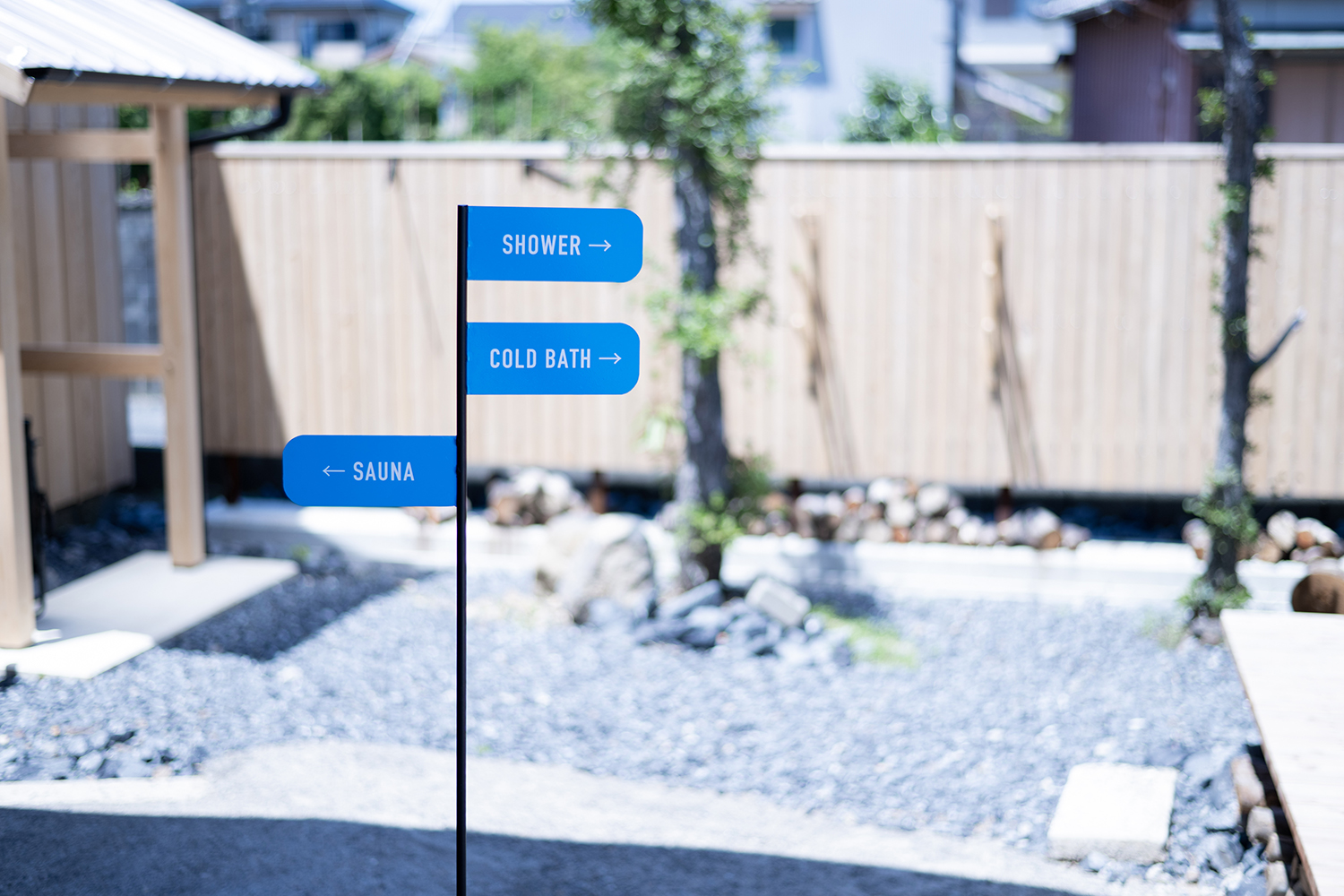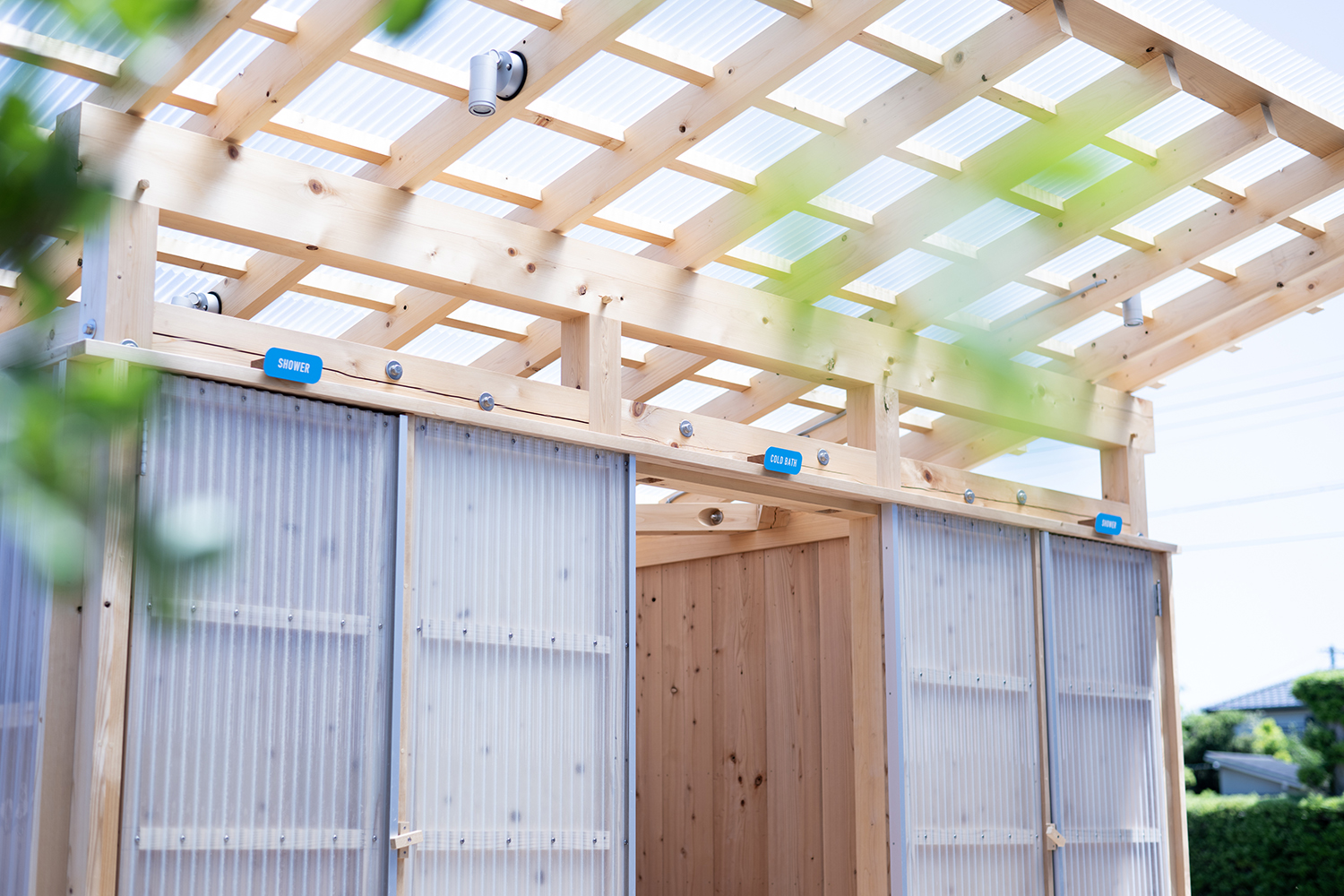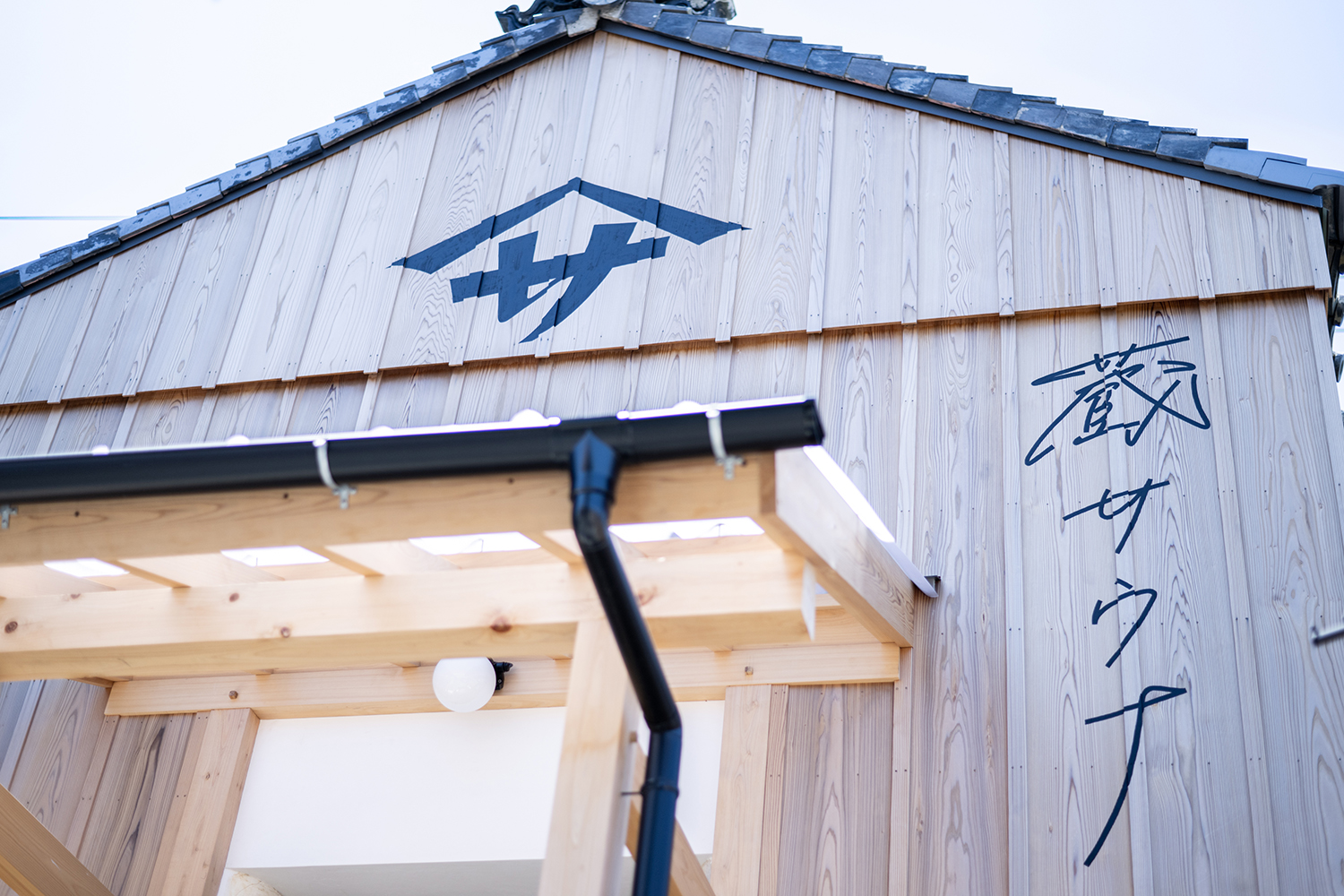 CO Blue Center
三重県は志摩、国府(こう)の浜から徒歩2分ほどの場所にある、環境課題解決型オフィス郡。地方創生・地球蒼生を理念にかかげ、海辺を楽しめるコワーキングスペースとしても利用可能な場所です。
CO(コー)の中で動き出しているものの中に「海水農業」に取り組む企業"Cultivela"があります。海水農業は、水資源の有効利用や、海面上昇による未来の農業のありかたに対応した、世界が注目する革新的な農法です。現在、トマトの栽培に成功しています。
COの拠点は志摩ですが、向かっていく先はもっと大きい。人が形成する一番大きな共同体は地球です。個人の幸福から人類の未来までを視野に入れた、強い意志と具体的な挑戦と柔軟な発想を持った場。ロゴには堂々と地球を据え、最も力強く思想を伝えるものにしました。澄んだ青は、志摩の美しい海の色を表しています。
COに訪れた人を出迎える看板は、地元住民よりプラスチック資源を回収し、大きな板材に加工して制作。まるでCOに関わる人々の意思が込められた石碑のように、入口に構えました。
プラスチックの看板は、鳥羽市で海洋プラスチックのアップサイクルを行っているREMAREが制作。ペイント類はdinky signs。ポスター印刷は三宅印刷。推定100年前の古民家を改装したCO LIBRARY等のサインは、nijiiro。彼らの日々の制作で出た金属板の廃材を利用しています。暖簾は、伊勢木綿を使用。出来うる限りの全てを三重県の職人や工場に依頼して制作しました。地元の様々な営みや技術に感謝しながら、配送時のCO2削減にも貢献しています。

AD, D : 清水彩香
プラスチック看板制作 : 株式会社REMARE
Paint : dinky signs
金属板サイン制作 : nijiiro
Print : 三宅印刷株式会社
PH : 松本雅直
CL : REP inc.
CO Blue Center
This group of environmental problem-solving offices is located in Shima City, Mie Prefecture, about a two-minute walk from Kou-no-hama beach.
It has a basic philosophy of "creation of local communities, re-genesis of the green earth and blue ocean". It can also be used as a co-working space where you can enjoy a seaside landscape.
One of the projects in motion here is the "seawater agriculture" project of the company, Cultivela. Seawater agriculture is an innovative farming method that is attracting worldwide attention as effective use of water resources in response to future changes in agriculture due to sea-level rise. Currently, tomatoes are being successfully cultivated.
CO is based in small Shima City, but the goal they are aiming for is much larger. The earth is the largest community formed by people. This place is with a strong will, concrete challenges, and flexible ideas, looking from the happiness of a small individual to the future of the entire human race. I boldly placed the earth in the logo to express their philosophy powerfully. The clear blue represents the color of the beautiful sea of Shima.
The plastic signboards were produced by REMARE, a company that upcycles marine plastic in Toba City. The paints were made by dinky signs. The poster was printed by Miyake Printing. The signs for CO LIBRARY and so on, located in a renovated old folk house estimated to be 100 years old, are by nijiiro. Scrap metal plates from their daily production were used. Ise cotton is used for the noren. As much as possible, I engaged craftsmen and factories in Mie Prefecture to produce everything. While appreciating the various activities and techniques of the local community, this also contributes to the reduction of CO2 produced during delivery.

AD, D : Ayaka Shimizu
Plastic Signboard Production : REMARE Co., Ltd.
Paint : dinky signs
Metal Plate Signs Production : nijiiro
Print : Miyake Printing Co., Ltd.
PH : Masanao Matsumoto
CL : REP inc.